Adults in the following age groups (age as at 24 July 2020) can enter this category.
Age 55 and above.
Top 5 (male & female) will move on to the Finals.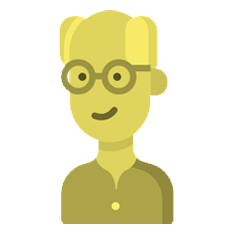 Chair Squat
The chair squat is a great way to strengthen your entire lower body—your glutes, hamstrings, quads, and calves—all while engaging your core.
Register to participate in the Kindred Spirit Series Virtual Challenge 2020.

Set a timer for 45seconds.

Place your chair against a wall and sit in the middle of the chair.

Cross your arms against your chest.

Ensure both feet are flat on the ground and place one foot slightly in-front of another (Take note: legs should be roughly in a 90 degrees position).

Stand up by rising to a full standing position and then sit back down again.

Repeat this action for as many times as you can within 45seconds.
NOTE:

Do not move your feet about when standing up and down repetitively.
You are not allowed to use your hands or arms to push/lift yourself up. Place them against your chest at all times)

The timer should start exactly the same time as when you start standing up.

Carry out as many chair squats as possible within the specified period (45 seconds).NOTE:

You will need to stop once the 45 second timer buzzes.

Upload the video of the attempt to Facebook, add the Hashtag #KssVc2020 #kindredspirits #clubzoom #clubzoomSG and submit your entry in the Video Link Submission Form below. 
Judging Criteria
Rise up to a full standing position before sitting back down again.
Follow step 6 strictly.
Number of repetitions within a 45 second period
Video Link Submission Form