By Calvin Low
11 Dec, 2021
THE DAM burst on December 11, 2021.
Not the rainclouds (though those too did burst) but the pent-up desire for in-person track and field action of the Club ZOOM Kindred Spirit Series kind. And it turned out to be an historic occasion for Singapore track and field to boot.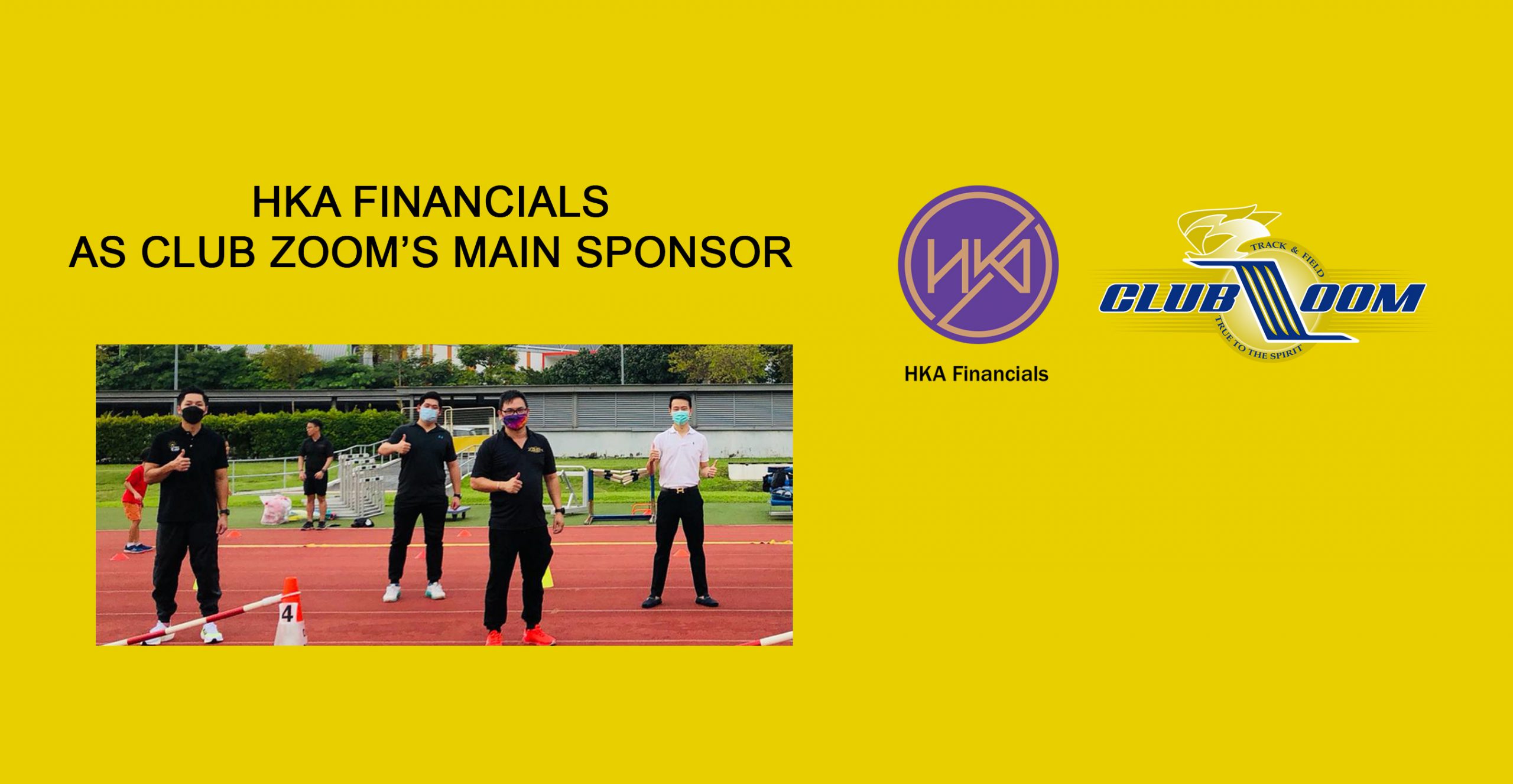 HKA Financials as main sponsor
Club Zoom is excited to announce our main sponsor, HKS Financials. HKA Financials will  provide support for the Club's Training and Competition requirements for 2022.
SUN-DAC as our charitable beneficiary for the 8th Kindred Spirit Series Track & Field Meeting 2021
As a grassroots track & field club serving the community, Club ZOOM recognizes the importance of contributing to the building of inclusive communities in Singapore. We are constantly cognizant that sport holds the potential for mitigating social inequality and we try to channel the transformative power of sport to improving lives wherever possible in training and competition. 
Holiday is coming in the next few weeks? Since Kids are deprived of sports activity in their respective schools, why not join us at Club Zoom with our innovative kids athletic program. The program aims to help their physical literacy skill, team bonding , improve their social interaction and their self esteem. If you know of parents with kids between 7 to to 12 years.
We are pleased to announce the launch of the Singapore Athletics Kids' Athletics Programme by Club ZOOM for the term commencing 17th Nov 2021. 
1st Club ZOOM Water Run Series 2021/2
Stay tune for our upcoming 1st Water Run Series 5km Meet this 2 Jan 2022!
Club ZOOM is a 10-year-old, values-focused non-profit track and field club with a depth of experience in coaching athletes of all ages and abilities. We are registered under the Registry of Society (ROS) in Singapore (UEN: T11SS0115C) and affiliated to  Singapore Athletic Association. 
Nurturing Athletes
We identify talent and nurture athletes, from children to masters levels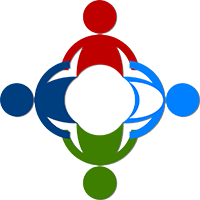 Organising Events
We organise track and field and running events. Our signature annual event is the Kindred Spirit Series. We introduced the Water Run Series in 2021
Enabling Aspirations
A key Club objective is to exercise corporate social responsibility to enable aspirations, specially for needy kids and the elderly
Club ZOOM 10th Anniversary
On 8 August, 2011, a small group of coaches, athletes and their family members gathered at Bedok Reservoir to complete a walk round on the gravel track, cut a cake, and inaugurate the founding of Singapore's newest track and field club. (View Album)
Club ZOOM Track & Field had been earlier registered – on June 18 – but Founding President Tan Wei Leong picked August 8 as the date for the establishment and launch of the Club. Aside from being a 'lucky' date (8/8), he had intended the anniversary to be a dual celebration of the Singapore's national day which falls on the following day, August 9.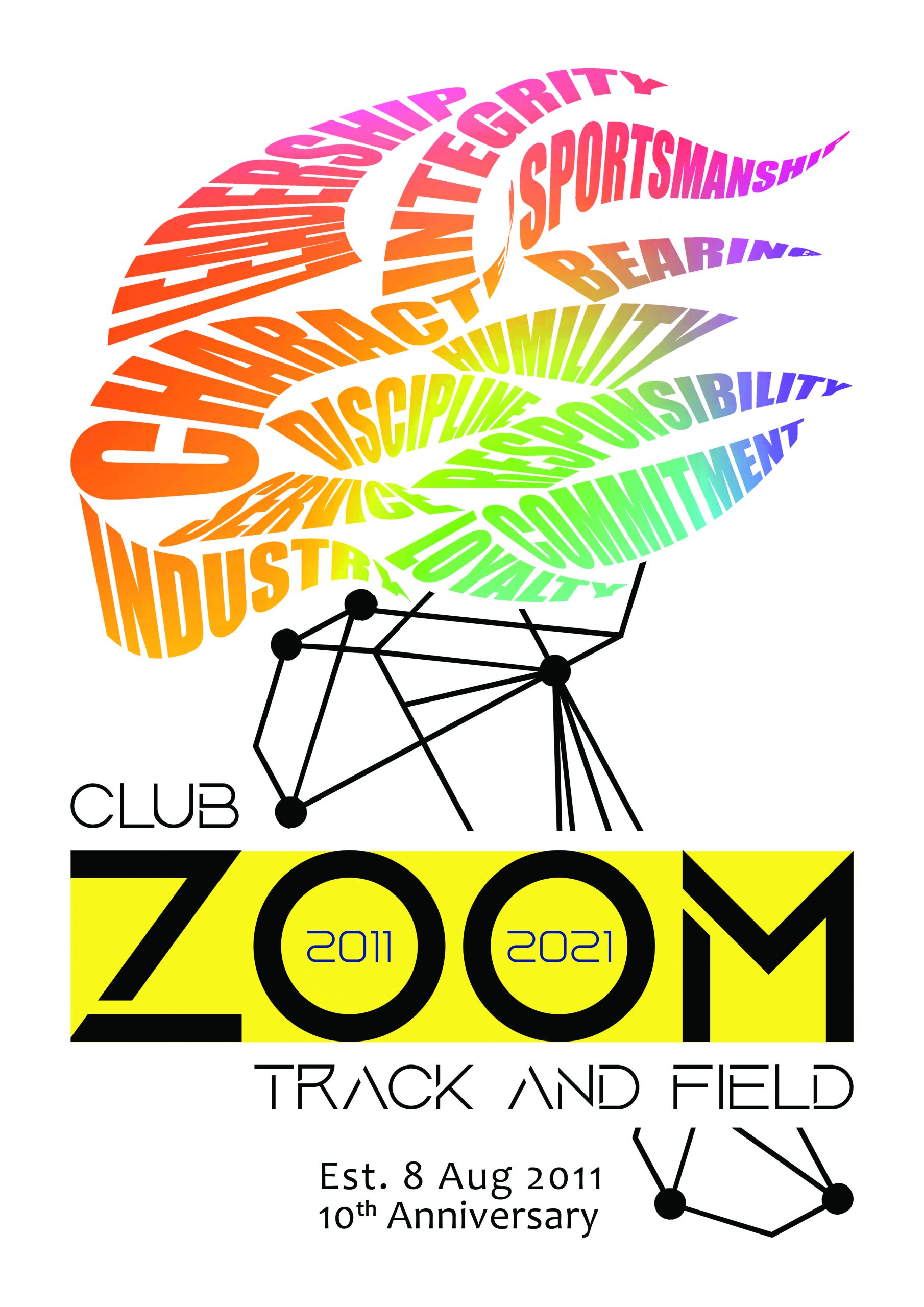 8th Kindred Spirit Series 2021/2 (11-12 Dec 2021)
The 'Kindred Spirit Series' is Club ZOOM's signature track & field meeting held annually.
First 100 participants who sign up (U15 and above category) will receive a UFC Gym SG Shaker Bottle worth $19.90.  Open & Masters Category will receive an additional 3-Day Free Gym Pass worth $96.30!
Registration opens on Wednesday, 10th Nov 2021.
#Kss2021 #kindredspirits #clubzoom #clubzoomSG #trackandfieldsg #trackandfield
1st Water Run Series 2021/2 (2 Jan 2022)
Water is life. And running is a most popular and efficacious fitness activity for today's time-crunched, urban populations. As its name suggests, Club ZOOM's 'Water Run Series' brings these two elements together in a series of waterside running events. 
First 200 participants who sign up will receive a UFC Gym SG Drawstring Bag worth $29.90 and 3-Day Free Gym Pass worth $96.30!
#clubzoomsg #marathonsg #waterrunsg #runsg
Develop your child's fundamental movements and the basic skills of running, jumping and throwing through fun and challenging activities. This experience will also build team-building and social interaction skills.
"My girl started with hockey as her school's CCA and she developed an interest in running. This led to the start of her running journey with Club Zoom when she was Sec 3. Under the guidance of Coach Tan, she learned a lot of running tactics/skills and valuable advice. In addition, she had the opportunity to take part in competitions which served as an exposure to the CCA. With the training and support of Club Zoom and Coach Tan's testimonial, she was able to get a placing in her dream school via DSA. Not only this, my younger also developed his interest in running and started his journey with Club Zoom."
"Friendly & reliable coaches with fun activities to engage with kids for better health and fitness"
"Outstanding: Outstanding is a word used for the methodlogy of a teacher if he or she is absolutely good and excellent. 4: Fantastic: Its means brilliant"