Founded in August 2011, Club ZOOM continues to be arguably the most vibrant athletics club in Singapore, with connections established across the world. 
Our Club motto – TRUE TO THE SPIRIT – guides us to seek ways to use sport as a vehicle for inculcating values in daily training and competition
A strength of Club ZOOM's athlete body is its multi-ethnic, multi-national character
From beginner to elite, club athletes train two to five times a week and race regularly in both local and regional races. Club ZOOM believes in identifying and nurturing would-be champions from young, allowing ample time to explore, enjoy, and enhance their athletic abilities at their own pace.
Children as young as four can join weekly fun sessions that expose and engage them in a multitude of progressive athletic challenges. Aspiring athletes may then embark on Club ZOOM's Long Term Development Programme, which plans and tracks their progress all the way to elite level, where applicable.
Progress is individually tested and benchmarked by Club ZOOM's sprints, jumps, throws, and middle-distance coaches, whose coaching experience stretches 17 years.
A strength of Club ZOOM's athlete body is its multi-ethnic, multi-national character. Members hail from Japan, UK, US, Australia, France, India, Malaysia, and Singapore.
A distinctly family atmosphere is another Club hallmark. Athletes, coaches, and their families routinely partake of post-training birthday celebrations and group outings to public events.
Non-profit organisation
We are a non-profit organisation affliated to Singapore Athletic Association (the National Sport Association for track and field)
Track record
We have a track record of producing five elite athletes who represented Singapore at the SEA Games, some returning with medals
Nurturing Athletes
We identify talent and nurture athletes, from children to masters levels
Enabling Aspirations
A key Club objective is to exercise corporate social responsibility  to enable aspirations, specially for needy kids and the elderly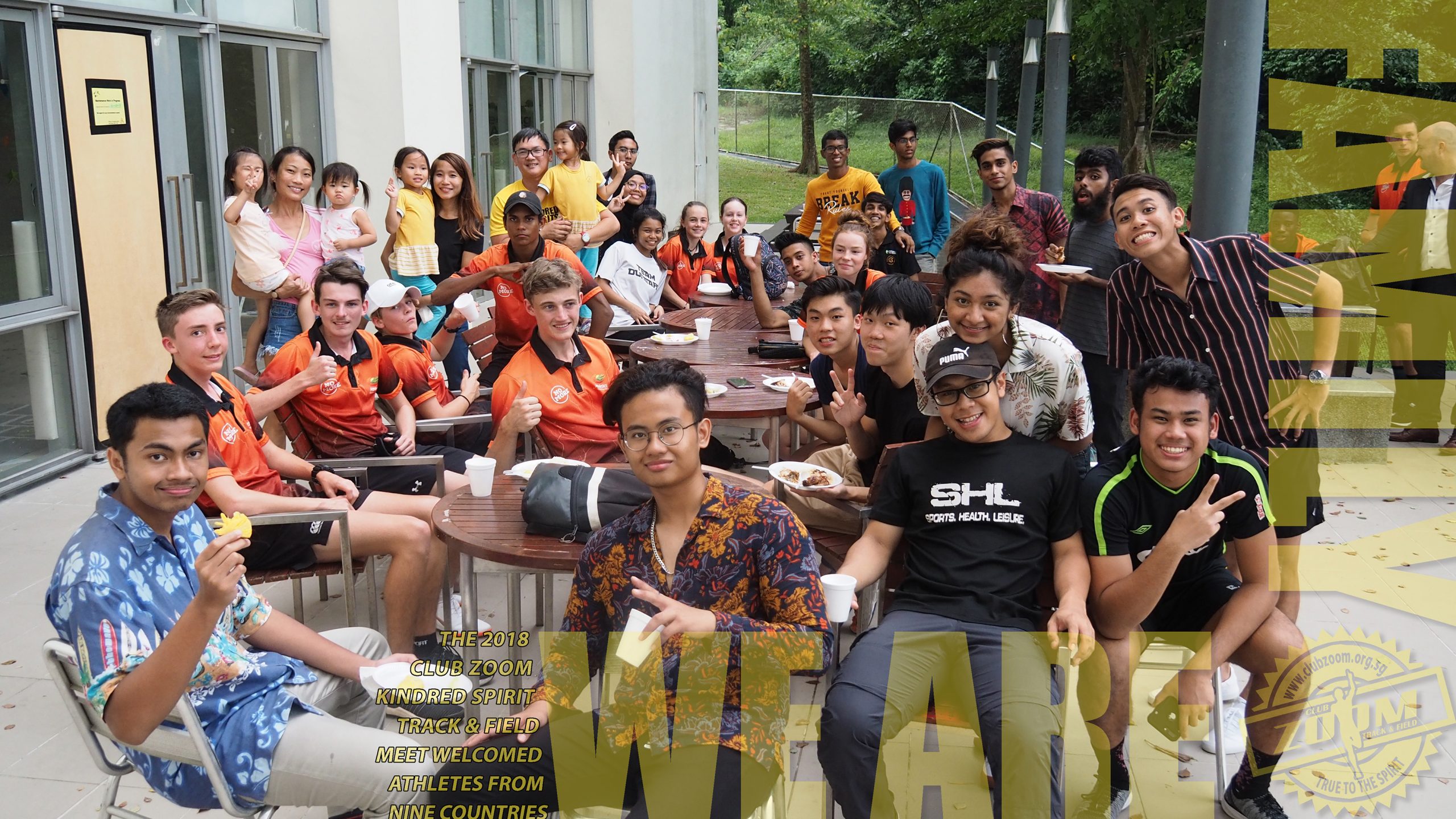 While Club ZOOM maintains a strictly secular environment, its "12 Core Values" are continually emphasized.
Good bearing, Character, Commitment, Discipline, Humility, Industry, Integrity, Leadership, Loyalty, Responsibility, Service, Sportsmanship
As a grassroots track & field club serving the community, Club ZOOM recognizes the importance of contributing to the building of inclusive communities in Singapore. We are constantly cognizant that sport holds the potential for mitigating social inequality and we try to channel the transformative power of sport to improving lives wherever possible in training and competition. Club ZOOM's signature Kindred Spirit Series of meets has grown in popularity over the years and it offers us an opportunity to direct sponsorships to charitable causes. In the spirit of inclusiveness, one of our Club's Core Values, this award represents Club ZOOM's modest contribution to facilitating the good of the less privileged members of our community. Drop us an email if you would like to find out more.
Management Committee 2020-2023
Coach Tan
Founding President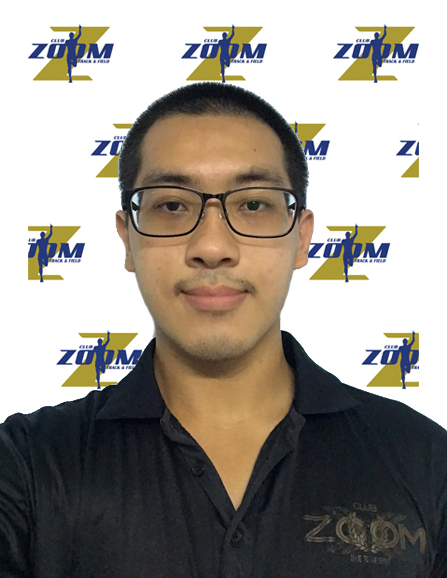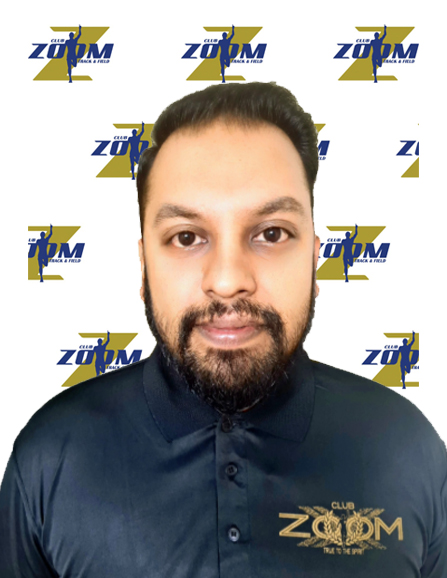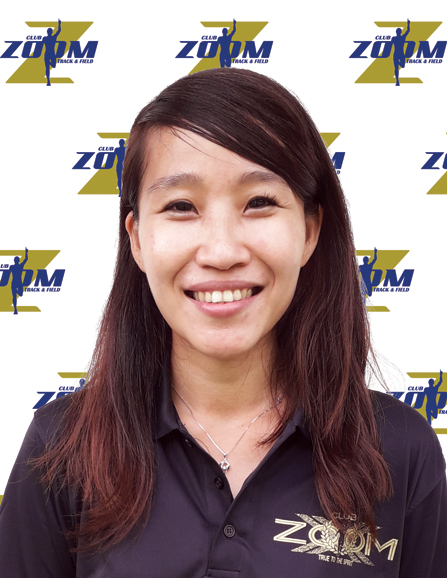 Carine
Honorary Secretary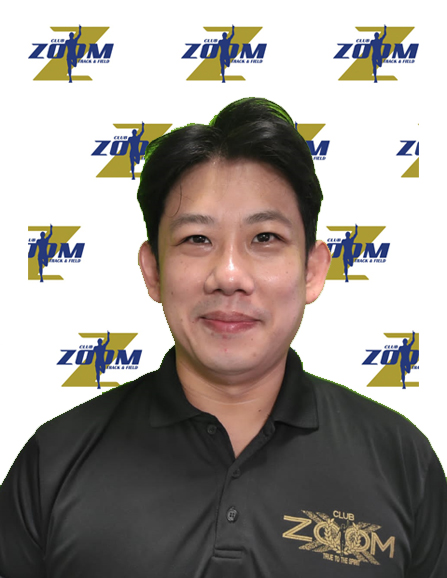 Andrew
Assistant Treasurer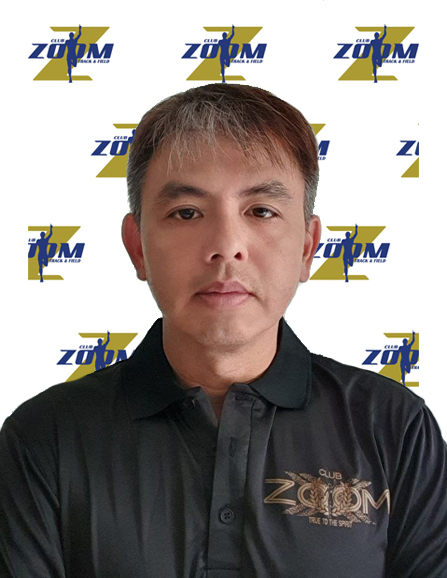 Rand
Youth Academy Manager At Club ZOOM, coaches are not just physical trainers to help their athletes realize their performance potential. The Club places primary importance on the development of good values through the vehicle of track and field training and this is viewed on a long term perspective.
We believe that an athlete cannot achieve his best performance if he lacks these values. Hence, the 12 Core Values of Club ZOOM are emphasized to athletes at every training session and every competitive meet. Club ZOOM athletes will be defined and distinguished by their embodiment of these qualities. As such, their coaches must themselves be exemplars of these values. This is not to say everyone in the Club is perfect. If everyone is already perfect, there would be no need for the Club! It does mean that coaches and athletes alike do continually strive to acquire these values as much as they exert themselves physically to be at their performance best.
As the Club mantra goes: Not everyone can win races, but everyone can have the attitude of a champ. As such, Club ZOOM is the home of not just champion athletes, but also champion coaches who bring their years of experience and dedication to bear on the shaping of each athlete to realize his or her best potential on and off the track.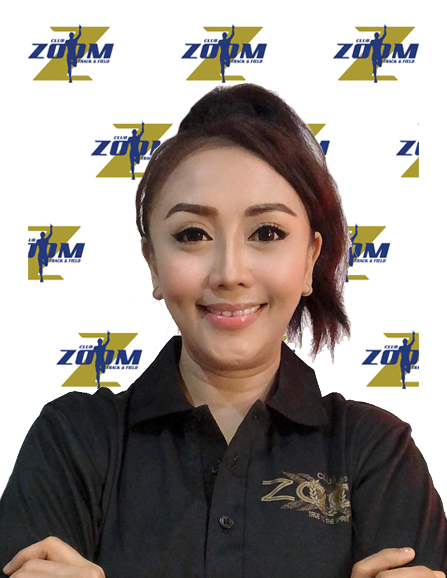 Coach Sharifah
Pre-School Development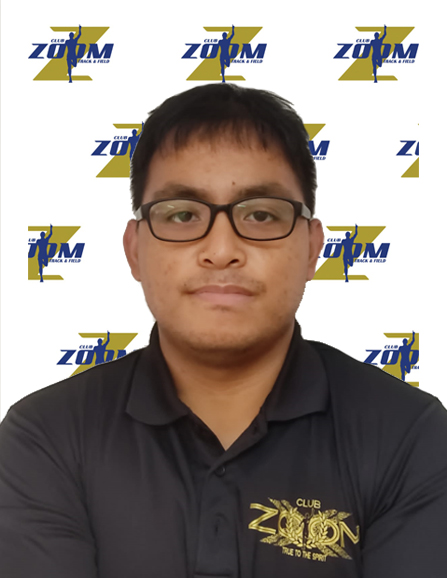 Coach Aidil
Youth Development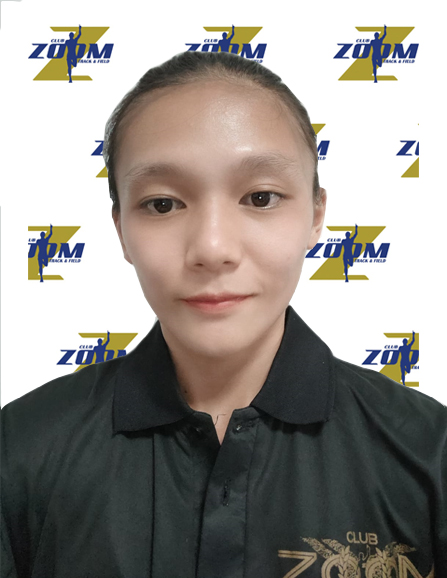 Coach Nicole
Kids Athletics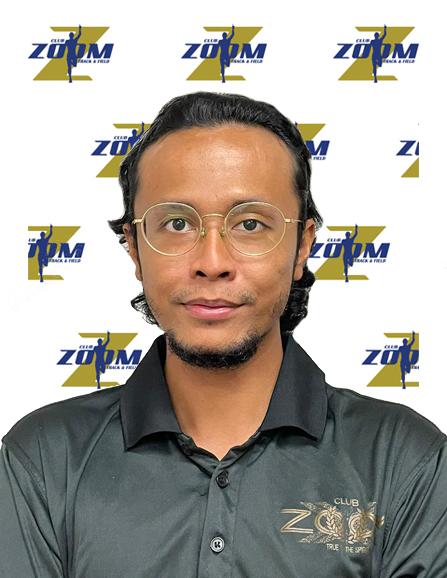 Coach Ryan
Youth Development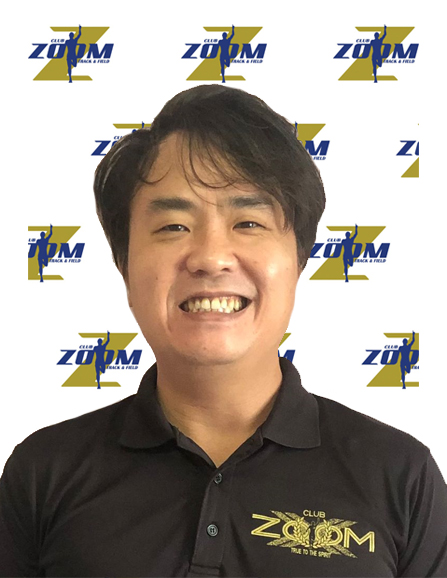 Coach Winson
Kids Athletics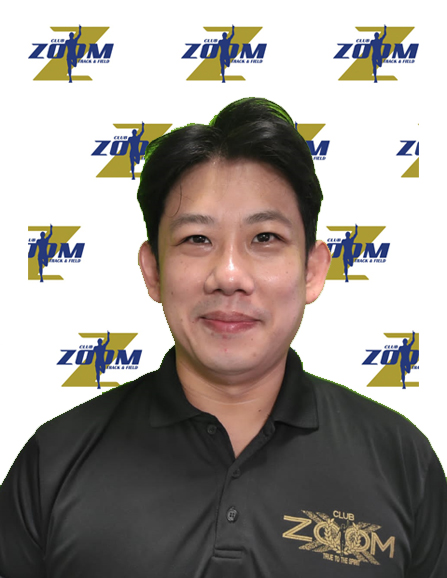 Coach Andrew
Kids Athletics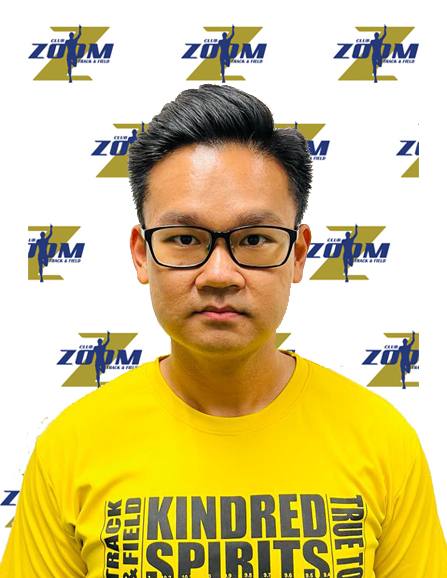 Asst Coach Wilson
Kids Athletics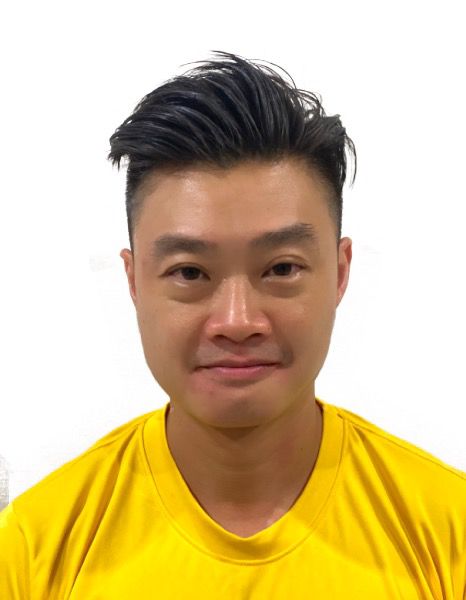 Asst Coach Lionel
Kids Athletics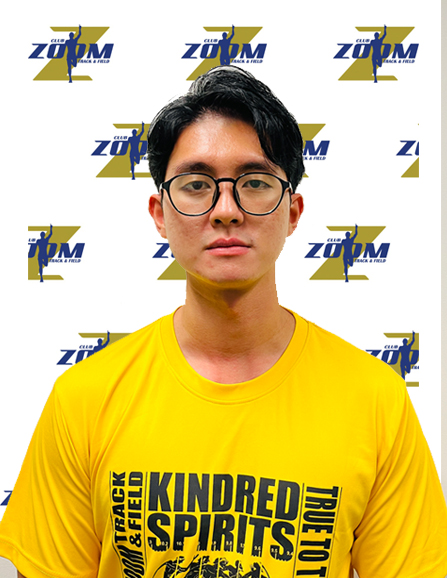 Asst Coach Jared
Kids Athletics
Club Captain & Vice-Captain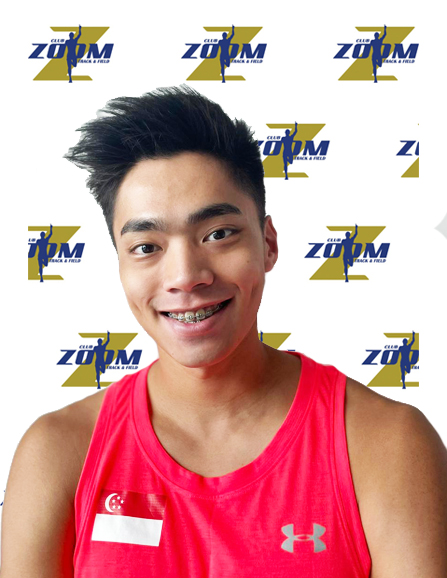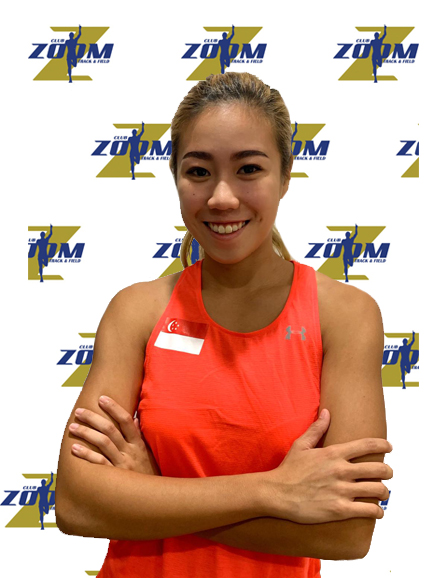 Kerstin
Club Vice-Captain