3rd Club Zoom Homeschoolers' Sports Day 2015
Club Zoom has collaborated with Homeschooling Singapore to bring you the Homeschooler's Sports Day 2015! Members of Club Zoom and their family & friends who register via Club Zoom will enjoy a special rate of $15 per family! This year, the event is set to be bigger, better and bringing you both traditional track events, as well as novelty sports (Ever heard of Kin-ball?)! Homeschoolers' Sports Day 2015 (HSSD2015) promises another day of fun and learning through sports for the families.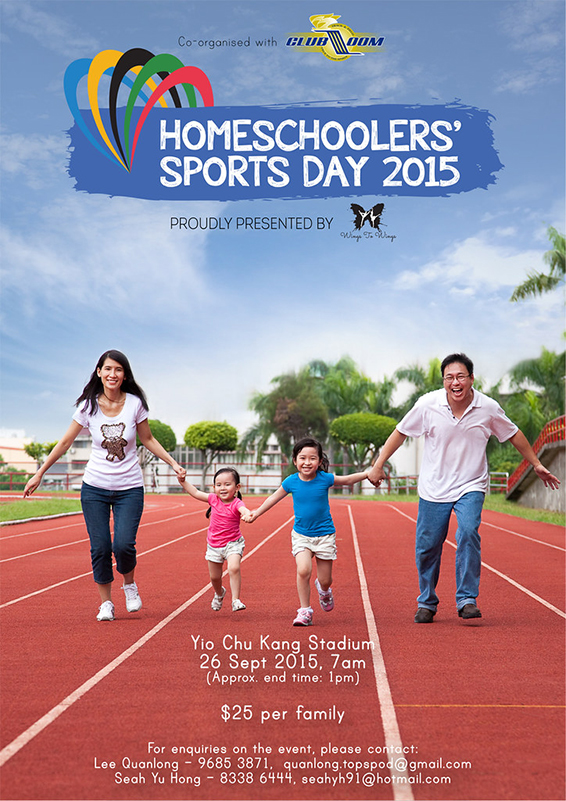 Past KindredSpirit Series
DiviView Results1800hrs Live On Facebook and Zoom1st August 1800hrs Live On Facebook and ZoomKindred Spirit Series Virtual Challenge 2020 is a competition for fitness fans of all age groups, fitness levels and sport competency to get active through fun fitness...
SponsorsThank You To Our SponsorsLeaderboard
Senior CategoryAdults in the following age groups (age as at 24 July 2020) can enter this category. Age 55 and above. Top 5 (male & female) will move on to the Finals.The Challenge Chair Squat The chair squat is a great way to strengthen your entire lower...