Welcome to our new season (2017/2018), we have expanded our development program in various areas.
Children as young as five can join weekly fun sessions that expose and engage them in a multitude of progressive athletic challenges.
Aspiring athletes may then embark on Club ZOOM's Long Term Development Program, which plans and tracks their progress all the way to elite level, where applicable.
From beginner to elite, club athletes train two to three times a week and race regularly in both local and regional races. Our beliefs in identifying and nurturing would-be champions from young, allowing ample time to explore, enjoy, and enhance their athletic abilities at their own pace.

"Are you prepared", can we help you with athletics development? How about values in life? Can we develop values through sports?
Free Trials are conducted each month starting from July 2017. Please register your trial here!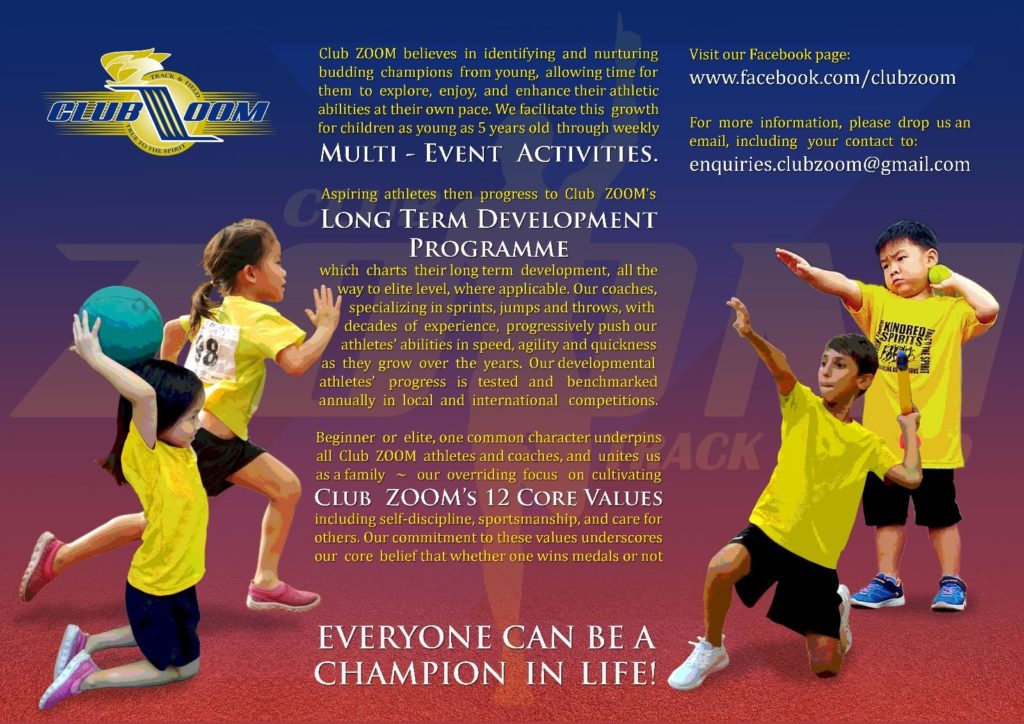 We are pleased to announced that Club Zoom is one of the co-organisers for the the Asian Indoor Tug Of War Championships 2017. The event will be held on 12th August 2017 at Republic Polytechnic (Sports Complex) from 10am – 6pm. This event is free and is opened to the members of the public.